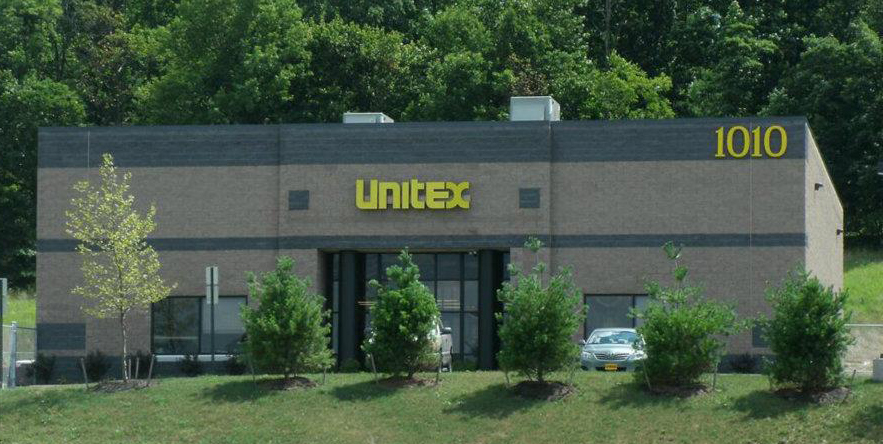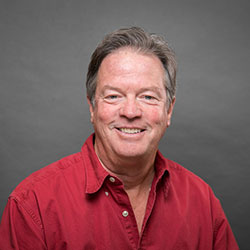 John Nichols
President
Current President and Partner in Unitex, with 35 years of consecutive service to the corporation. John currently holds 2 degrees from Penn State University; B.S. in 1975 and M.S. in 1980.
Starting in 1982 with Unitex as an Administrative Assistant to the President., John quickly progressed through head of scheduling, operations manager, salesman, marketing manager, sales manager, Vice-President and currently President.
John continues to remain thoroughly steeped and current in all aspects of the business and the services offered to private commercial clientele; concrete, asphalt paving, sealcoating, linestriping and waterproofing.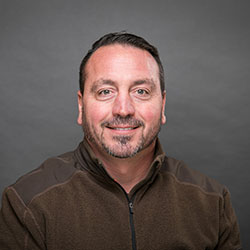 Harvey Norris
VP of Operations, Principal
Harvey Norris presently holds the position of General Superintendent.  He has been employed with Unitex since May 2007.
His experience consists of 20 years in the Heavy and Highway field.  A graduate of Pennsylvania College of Technology in 1989, Harvey has been engaged in the site and roadway construction field in a managerial capacity.
At Unitex, his duties include managing personnel in the performance of the work in concert with the project manager.  His duties include reviewing of cost estimates, schedules, and coordination of the work with the owners, crews, suppliers and required subcontractors.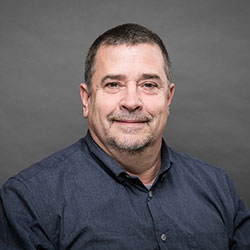 Steve DePedro
Vice President
With over 30 years in the construction industry, Steve co-owns Unitex, . Steve's qualifications range from supervising field crews to managing day to day operations.
Before Unitex, Steve served as a Senior Manager of Transportation for a large heavy/highway contractor in charge of all transportation for 6 operating divisions including repair shops. Prior to that, Steve served as Owner/President of a rental dump truck fleet that operated 30 triaxle dump trucks in the tri-state area.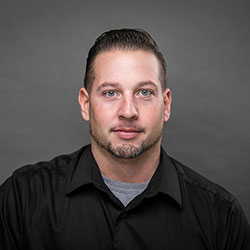 Branden Downing
Operations Manager
Branden joined the Unitex team March 2013.  Branden has over 12 years experience in the construction industry.  He currently schedules and manages personnel/jobsites to ensure customer satisfaction along with maintaining company success. He carries an OSHA certification, State of DE Sediment and Storm Water Mgmt Certification, State of MD Erosion and Sediment Control Certification, Competent Rigger Level 1 Certification, Qualified Operator of Powder Actuated Tools, Flagger Certified in accordance with PennDot Guidelines, CPR Certification and Confined Space Certification.  Branden has invested much of his time into advancing his knowledge in construction and property maintenance.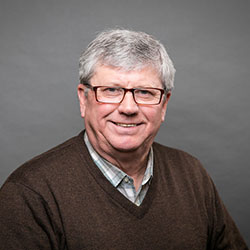 Tim Carey
Senior Project Manager
Timothy Carey presently holds the position of Senior Project Manager. He has been employed with Unitex since January 2006. His experience consists of 39 years in the Heavy and Highway field. He has been engaged in the bidding and managing of projects ranging in size up to 50 million dollars in both the public and private sectors.
From 1976 to 1983 he performed field duties that included operating paving equipment. During that time was engaged in the supervision of asphalt lay down crews and concrete placement crews. The work was performed in both the public and private sector including PennDOT, various municipalities, and private entities. During this time, he earned the certification as a Field Quality Control Technician by PennDOT. In order to be certified he was required to demonstrate a thorough knowledge of materials utilized in the construction industry and best practices in the placement of those materials.
From 1984 to the present has held managerial positions bidding and supervising all phases of work in the Heavy and Highway field. In the commercial sector has performed bidding and supervision of site work activities including earth moving operations, site utilities, concrete placement, and asphaltic material placement.
At Unitex, his duties include estimating and managing projects in the commercial field. His duties include compiling cost estimates, schedules, and coordination of the work with the owners, crews, suppliers, and required subcontractors. He is also responsible for acquiring and servicing new accounts in addition to accounts generated by the marketing department at Unitex.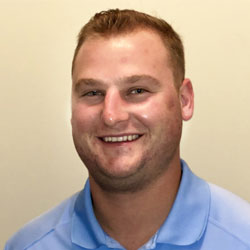 Dave Ceribelli
Jr. Project Manager/Estimator
Dave has extensive experience in the landscaping industry that started at a young age and continued through college. He attended Bloomsburg University and graduated in 2017 with a business marketing degree. His background in marketing and a passion for construction led him to a position with Unitex in the spring of 2019. As an assistant estimator and project manager, working with senior staff, Dave is gaining the knowledge and skills required to become an increasingly valuable member of the team.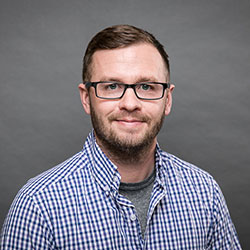 Donald Doan
Estimator/Project Manager
Donny has worked in the asphalt industry for 16 years. He began working in residential paving as a laborer. His hard work ethic quickly led him to a position as a machine operator for crews completing both residential and commercial work. Donny continued to gain expertise working in the field before joining Unitex in 2014 as a screed operator. Always looking for a new challenge, Donny began to look for additional opportunities to grow within the company. He worked closely assisting the sales team and became a Project Manager in 2017. Donny is able to use his strong knowledge of the field to provide customers with prompt and courteous service.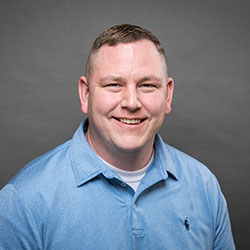 Chris Gorman
Estimator/Project Manager
Chris joined Unitex in 2013. He is a graduate of the Lancaster County Career and Technology Center where his focus of study was heavy equipment operation and maintenance. He spent the next few years in the construction field gaining experience in all phases of commercial, industrial and residential site development. He briefly left the industry where he participated in several leadership roles for a multi-national manufacturing company. His time away from the construction industry made him realize that his true passion was in construction. He returned to the construction field where he became versed in utility installation, paving, and storm water management. In 2011, he took a position as a dedication supervisor at Brubacher Excavating, one of the largest local infrastructure contractors.
Chris's Unitex career includes all aspects of asphalt, concrete and excavation projects for the company. He moved out of the field in 2015 to develop and maintain customer relationships with a focus on meeting immediate needs, along with recommendations for long term maintenance. Chris would welcome the opportunity to manage your job from estimate to job completion, to ensure your total satisfaction and repeat business.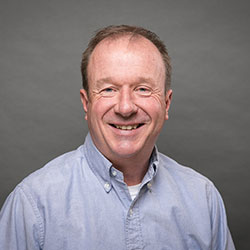 Chris Klebe
Estimator/Project Manager
Chris Klebe has been employed with Unitex since April 2014. He has worked in the asphalt maintenance and construction industry for the last 20 years. His areas of expertise include asphalt and concrete construction, parking lot and roadway repair & replacement, storm water management, and preventative maintenance programs for asphalt pavements.
Prior to that Chris worked in engineering and construction in the utility industry. From 1983 to 1995 he was involved in power plant construction, startup and operations. Today at Unitex, he works with commercial clients assisting them with all phases of their asphalt and concrete construction projects. He specializes in providing a high level of service to ensure individual needs of different clients are effectively met. This usually begins with site visits and meetings to assess project requirements, and is followed by developing a proposal which recommends cost effective solutions. It continues with working together with Unitex planning and field teams to ensure successful project completion and client satisfaction. Chris's years of experience in our industry enable him to be an effective partner with you on all of the services we offer.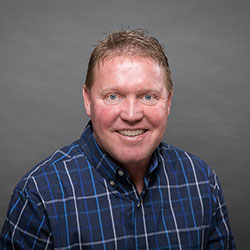 Eric Reynolds
Estimator/Project Manager
Eric has over 30 years experience in a wide variety of both the residential and commercial fields. During the early 80's, he worked as an apprentice carpenter with the PA Home Builders Association.  Eric desired new challenges and subsequently continued his career doing drafting and hydraulic flow studies/analysis for a Pennsylvania Engineering firm.
In 1988, Eric began performing his duties as a field superintendent for a Highway & Heavy Construction contractor.  He has directly supervised site improvement and utility work for many multi-million dollar projects.
In addition to his extensive hands-on field experience, Eric has served as Dispatch Manager for a large excavating contractor.  He coordinated the scheduling and movement of over 300 employees, support equipment and associated trucking.  He later went on to manage the Concrete Department where he was engaged in the estimating and oversight of all aspects of concrete work including flatwork, walls, slip-form curbing and bridge piers.
Eric's responsibilities with Unitex include estimating and project management.  His primary focus is on scheduling, contract review, servicing accounts and field coordination in order to provide the best customer service.